The Utah STEM in Motion team travels to schools and other organizations across the state to provide hands-on, project-based learning for children K-8th grade. The STEM in Motion aims to generate enthusiasm for STEM careers and supports the Governor's initiative for a STEM-competitive workforce. The program is run through the STEM Action Center, which is part of the Utah Department of Cultural & Community Engagement (CCE). Each school year STEM in Motion visits over 70 schools across Utah. Our STEM Bus was donated by the UTA and was converted to a mobile classroom in 2016.
Meet the STEM in Motion Team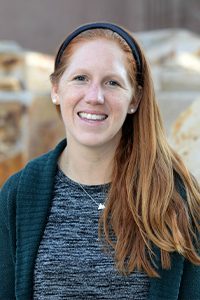 STEM in Motion Program Manager
Colleen is a Colorado native who has spent the past seven years out in California getting her Bachelor's of Environmental Science at Santa Clara University, and her Master's of Science at Cal Poly Pomona. She worked as a STEM educator at a low-income school in Pomona while getting her Master's, and is passionate about educating our future generations. Colleen is excited to travel around the state, reaching as many students as possible to inspire them in the STEM field. In her free time, Colleen can be found out in the mountains rock climbing, snowboarding or birding.
---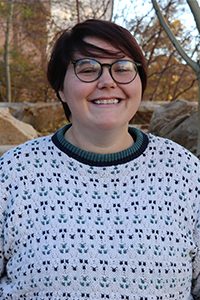 STEM in Motion Program Coordinator
Becca Robison is a STEM-obsessed Utah native whose life has been dedicated to making STEM education accessible to all. At the age of 10, Becca founded AstroTots: Science Camp for Little Dippers, an international service venture that provided free STEM camps to girls ages 4 – 10. After studying Elementary Education, Becca focused on informal STEM education by managing STEM-focused afterschool and summer programming. Becca now serves on the Utah STEM in Motion team, and enjoys traveling the state spreading STEM to the students of Utah.
In Becca's free time she enjoys video games, hobby robotics, and spending time with her family and friends.
---
STEM in Motion Program Coordinator
Julienne is a Coordinator with the Utah STEM in Motion Program. Her education in entertainment technology combined with her experience working for young people creates a passion for STEM Education. She is always looking for new ways to help students and adults alike to engage creatively with STEM, to play, to innovate, and to change. She loves all things geeky, admiring the beautiful Utah mountains from the comfort of her home, and buying more books than she can reasonably read.
To donate, sponsor an event, or seek volunteer opportunities, contact the STEM in Motion team at steminmotion@utah.gov