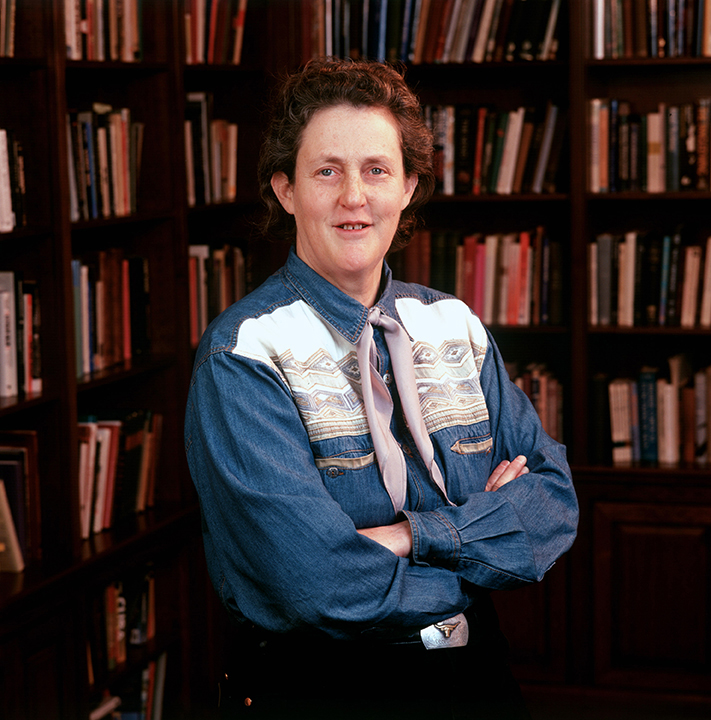 ABOUT THE PODCAST
How do the unique ways that every person thinks affect the work they do – especially in STEM fields? How do we create an education and early career system that recognizes and takes advantage of every individual's skill set, experiences, and perspective? In a new podcast series "How'd You Think Of That" with Temple Grandin, we delve into these questions with STEM professionals and learn about their important work and the benefit of a multifaceted approach to STEM education.
Photo © Rosalie Winard
ABOUT THE HOST
Dr. Temple Grandin is well known to many for her trailblazing work as a spokesperson for people with autism and her lifelong work with animal behavior. Dr. Grandin has been with Colorado State University (CSU) for over 25 years. Her life's work has been to understand her own autistic mind, and to share that knowledge with the world, aiding in the treatment of individuals with the condition. Her understanding of the human mind has aided her in her work with animal behavior, and she is one of the most respected experts in both autism and animal behavior in the world.
This podcast is based upon work supported by the National Science Foundation (under Grant No. NSF 1745674).
---
SEASON 2, EPISODE TEN: PART TWO OF MAKER GURUS WITH MAURA DEVLINE-CLANCY AND KATHLEEN WHITE
SEASON 2, EPISODE ELEVEN: ELIZABETH STREB
SEASON 2, EPISODE TWELVE: DR. TESS GUY
SEASON 2, EPISODE SEVEN: DR. BONNIE BAXTER, DR. JAMIE BUTLER
SEASON 2, EPISODE EIGHT: JOHN LUFT
SEASON 2, EPISODE NINE: MAURA DEVLINE-CLANCY AND KATHLEEN WHITE
SEASON 2, EPISODE FOUR: CAREL BREST VAN KEMPEN
SEASON 2, EPISODE FIVE: DR. MARK CLAMPIN
SEASON 2, EPISODE SIX: SHELLIE BANFIELD
SEASON 2, EPISODE ONE: DR. DIEGO TIBAQUIRA
SEASON 2, EPISODE TWO: NONA YEHIA
SEASON 2, EPISODE THREE: DAVE MIKLOS
Season One of "How'd You Think of That?"
---
EPISODE ONE: ERIK JORGENSEN
EPISODE TWO: NALINI NADKARNI
EPISODE THREE: WALTER HOLEMANS
EPISODE FIVE: MAYA AJMERA
EPISODE SIX: JARED ASHCROFT
EPISODE NINE: KYLE DAWSON
EPISODE TWELVE: SARA FREEMAN (SEASON ONE FINALE)
EPISODE SEVEN: RUTHE FARMER
EPISODE TEN: SUE BARRY
EPISODE EIGHT: DAVID SANDS
EPISODE ELEVEN: MIMI LUFKIN