Vance is the chief operating officer for Dsco.io, having formerly served as senior executive for Dell EMC in Utah. Under his leadership, Dell EMC's local operations exceeded expectations for growth and delivery of real value for both the company — including approximately 1,300 Utah employees — and its customers. Construction was recently completed on a new building in Draper City's transit-oriented Vista Station business park. All of this was achieved with Vance's direct oversight. Vance's responsibilities also included a 500,000 sqft data center and other operations in North Carolina, as well as close coordination with other "Centers of Excellence" around the globe. Vance had been with EMC since 2007, when EMC acquired Mozy. As the COO of Mozy, Vance helped drive triple-digit revenue growth and a significant transformation of their cloud operations, security and customer service functions. Prior to Mozy Vance worked at several other high-tech firms, including 10 years at Oracle in Silicon Valley, WordPerfect, Novell and several start-ups.
In addition to technology, Vance is passionate about his family, the outdoors and helping improve the world through healthcare and education.
Vance currently serves on boards for several local organizations, including the Utah Technology Council, Women Tech Council, Intermountain Healthcare, Utah Valley University, and University of Utah. Vance was appointed by Governor Herbert to serve on his Economic Development Coordinating Council and the Technology Initiative Advisory Board. Vance has served on several other boards, including holding an elected position on the Provo School District Board of Education. Vance has an MBA from Brigham Young University.
---
Department of Heritage and Arts
---
Jill Remington Love was appointed Executive Director of the Department of Heritage and Arts by Governor Gary Herbert in November of 2016. The Department of Heritage of Arts includes 7 programs, UServeUtah, the Division of State History, Arts and Museums, Multi-Cultural Affairs, Utah State Library, STEM Action Center and Indian Affairs. Jill served in Salt Lake City Mayor Ralph Becker's cabinet as the Director of Community and Economic Development from 2014-2016. Under her leadership the City created a joint City/ County commission focused on sheltering the homeless. The results of that effort led to the construction of three new shelters in Salt Lake City.
Jill served on the Salt Lake City Council representing District 5 from 2001-2013. While on the City Council Jill served in a leadership role for 7 years, including serving as Chair of the council for 3 terms. Major downtown redevelopment happened during this time, including the construction of the City Creek Center and the Eccles Theater. Within District 5, the redesign and investment in the 9th and 9th business district, significant investment and implementation of plans in Liberty Park, planning for the McClelland Trail corridor and the adoption of the riparian corridor ordinance which protected stream corridors from construction all occurred. Jill also passed the first legislation in the State giving domestic partners benefits.
Jill has served on a number of community boards, and is currently a member of the Kem Gardner Policy Institute Board of Directors. She is the 2015 recipient of the Eleanor Roosevelt Service award for the Democratic Party.
---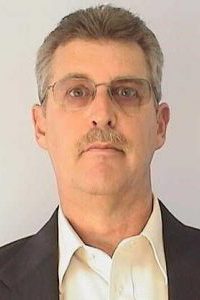 Boeing
---
Mark Ripke, Chief Engineer for Boeing Salt Lake since 2013. In this role, Mark leads the Engineering organization consisting of managers, engineers, and technicians with a strong focus on Innovation and Producibility. Statement of work for the team is supporting the fabrication/assembly of composite/metallic aircraft end items across all Boeing Commercial models through aligned design and build.
Mark began his career with The Boeing Company in 1998. He has held leadership positions in Environmental Health and Safety, Facilities Maintenance, Information Technology, and Engineering.
Prior to Boeing, Mark held leadership and technical roles with the Department of Defense and Westinghouse, which focused on engineering, information technology, maintenance, metallurgy, and non-destructive testing.
He is a graduate of Weber State University with Bachelors of Science degrees in Mechanical Engineering and Computer Science. In addition, he holds several degrees from the United States Air Force Air University and Community College of the Air Force.
Mark serves on the Utah Advanced Materials and Manufacturing Initiative (UAMMI) Board, Utah STEM Action Center Board, and Utah Technology Initiative Advisory Board along with the College of Engineering Industrial Advisory Boards for the University of Utah, Utah State University, Utah Valley University, and Weber State University.
---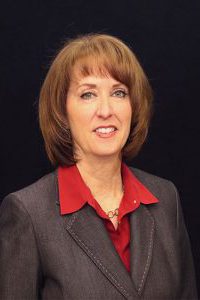 Utah State Board of Education Superintendent
---
Sydnee Dickson has been serving as a proud Utah educator for the past 35 years. Her experience includes teaching, counseling, and school and district administration. She earned master's degrees in School Counseling and Education Administration and a doctorate in Education Leadership and Policy.
She joined the Utah State Office of Education eight years ago to expand Educator Licensing Services and develop a Teaching and Learning section. Sydnee was asked to serve as Deputy Superintendent of Public Instruction in June 2014 and is currently serving as Interim State Superintendent.
Dr. Dickson has represented Utah on national committees, task forces, and Boards through the years, including serving on the Board of Trustees for Learning Forward. Most recently Sydnee served on the national CCSSO writing committees for the InTASC Model Core Teaching Standards and the refresh of the ISLLC standards for preparing school leaders. Her professional expertise centers on results-based professional learning and her passion is focused on ensuring that all students have access to high-quality instruction every day in order to prepare them for their future.
---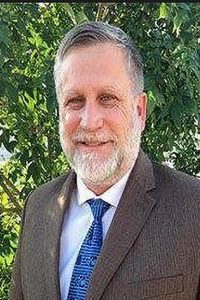 BAE Systems
---
Scott Nowlin is a systems engineer manager for BAE Systems, having served more than 24 years in the United States Air Force, as well as other organizations as a leader, manager, and technical expert. Scott has increased the performance of aerospace-and-defense-oriented units spanning academia, research and development, acquisition, and sustainment, as well as the general performance of several nonprofit institutions. Scott holds a PhD in Engineering Science from the University of Oxford, an MS in Aerospace Engineering from the University of Texas at Austin, and a BS in Aeronautics from the United States Air Force Academy.
---
Utah State Board of Education
---
Scott Hansen grew up in Payson, Utah, and attended Utah public schools. He earned a bachelor's degree in Design Engineering Technology from BYU and a Master of Business Administration Degree from USU.
Scott worked for over 20 years in the Automotive Safety Products industry in various Engineering, Project Management and Executive Management capacities, including 10 years living and working in Japan and Thailand. He was awarded a Juris Doctorate degree from BYU's J. Rueben Clark Law School and is now enjoying a second career as an attorney in private practice.
He has served on several boards, including the Weber School Board, and the Ogden Weber Community Action Partnership (OWCAP) Board of Trustees. He volunteers time to church and community and loves being active outdoors year-round. He and his wife Heidi live in Ogden Valley and have four grown children who have been educated in a variety of school settings, both locally and internationally.
---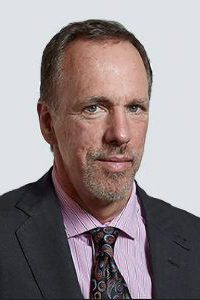 ---
Mark Sunday is chief information officer and senior vice president at Oracle. He is responsible for providing the global communications, computing, and security infrastructure that enables Oracle's internal business operations as well as a variety of hosting and education services for Oracle customers. Additionally, Sunday and his team strive to be the first adopter, biggest influencer, and best promoter of relevant Oracle technologies. He routinely shares his insights in optimizing business results through the use of technology, developing world-class global teams, fueling innovation, and enabling IT operational excellence.
Prior to joining Oracle in 2006, Sunday was senior vice president and chief information officer of Siebel Systems. With more than 30 years in the high tech industry, he has also served in various IT leadership positions at Motorola, ST Microelectronics, and Texas Instruments.
Sunday holds a BSE from the University of Michigan and an MBA from Southern Methodist University.
---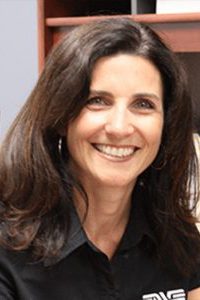 ---
Ms. Lehman has over 25 years of functional and leadership experience in consumer goods and biotech goods companies. Ms. Lehman is currently President/CEO of ENVE. As CEO of ENVE, Ms. Lehman grew the company from start up to one of the most viable cycling businesses.
ENVE Composites designs, manufactures and sells high end carbon fiber products for the cycling industry. Located in Ogden, Utah, ENVE proudly manufactures 100% of the rims in the United States. Due to its patented technology, ENVE is known for producing the most durable wheels on the market. ENVE is committed to creating jobs in Utah and is one of cycling's fastest growing companies. ENVE Composites is a four-time honoree of Inc. 5000's Fastest Growing Private Companies in America, Tenth on the Utah 100 and has received multiple awards for their design and manufacturing innovations including Eurobike of the Year Wards. In 2014, Ms. Lehman was named CEO of the Year by Utah Business Magazine and Entrepreneur of the Year by Earnest Young. Ms. Lehman is a former Board Member for the Utah Advanced Materials and Manufacturing Initiative.
Prior to moving to Utah, Ms. Lehman spent over ten years in various marketing, sales and operational roles in the biotech and pharmaceutical sector. Ms. Lehman holds and MBA from Harvard Business School and a BA/BS from Boston University. In her free time, Ms. Lehman spends time with her three children and husband hiking, biking and camping. A native of Green Bay, Wisconsin, she is an avid Packers fan.
---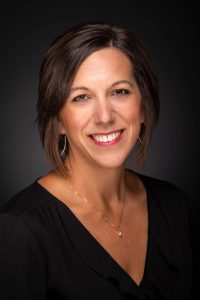 Utah System of Higher Education
---
Ms. Gilmore began her higher education career in 1997 at Highline Community College where she served as faculty in the Business Information Technology Department. After leaving her teaching position at Highline, she helped create and lead Pearson Education's Customer Experience division with the goal of developing tools to support Pearson's educational technology products across all higher education disciplines. Working at institutions across the country lead Jessica to combine her love of business and academics and return to campus life first at Walla Walla Community College as a Dean of Business, Entrepreneurial Programs and Extended Education then moving to Utah to serve as an Associate Provost of Community Outreach and Economic Development.
Most recently, Jessica joined the Utah System of Higher Education (USHE) as an Associate Commissioner for Workforce Development & Industry Engagement. Jessica is committed to working across both public and private institutions, industry and governmental agencies to focus on workforce and industry engagement as well as aligning academic programs to ensure increased student access, success and completion across the USHE system.
---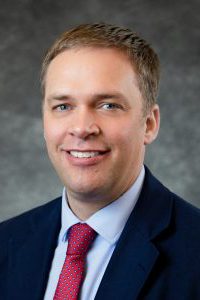 Division of Workforce Services
---
Nate McDonald is the assistant deputy and communication director for the Utah Department of Workforce Services. In this role, he oversees all communication activities, employer initiatives and the veterans employment team, and supports the executive director's office on department-wide issues. Prior to joining Workforce Services, he was the associate communication director for the Utah Governor's Office.
Before joining state government, Nate worked in the private sector with a strategic communication firm for more than 10 years. He graduated from Southern Utah University with a master's degree in public administration and the University of Utah with a bachelor's degree in mass communication.
---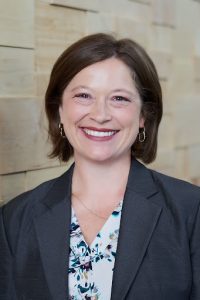 Qualtrics
---
Jamie is a pillar in Utah's Silicon Slopes tech scene and has contributed to the success of several of Utah's most interesting and innovative software brands. Jamie began her career in software engineering, working up the development ranks before arriving in product management. In her current role at Qualtrics, Jamie combines her years of product management and engineering experience to help open new markets to the world's leading experience management platform by providing product vision and leadership to the creation of new text and data analytics products. In addition to her official engineering leadership role at Qualtrics, Jamie co-founded the Qualtrics Women Leadership Development group. She is also an advocate for orphans worldwide and serves as the board chair for Creating a Family, the nation's most trusted adoption education nonprofit.  Jamie holds a degree in Computer Science from St. Mary's College of Maryland and an MBA from BYU. Jamie is married, mom to four kids, and loves to ski and cycle in her spare time.
---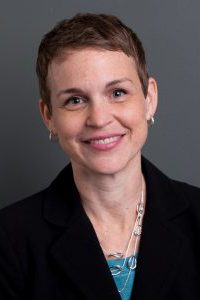 Education Advisor to the Governor
---
Brittney Cummins is Senior Advisor of Education. She graduated from Brigham Young University with a B.S. in Secondary Education: Biology. For the past six years, she has served as a member of the Utah State Board of Education, filling a Vice Chair position for the last four years.
Her favorite place to be is in a classroom with high school students and she has worked with the ONE Refugee High School program at Cottonwood High School. Cummins and her family reside in West Valley City.
---
---
See past board meeting agendas and minutes and confirm the date of the next meeting on our
STEM Board Meetings
page.