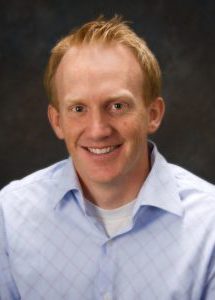 ---
Eric Pope serves as vice president of operations at US Synthetic (USS), a leading provider of diamond solutions for the energy industry. Mr. Pope joined US Synthetic in 1990 as a machine operator, with a focus on processing diamond products. He has worked as a production manager, process engineer, and R&D engineer during his time at US Synthetic. In 2001, Mr. Pope worked as an onsite USS customer engineer at Halliburton. He later became the product manger over the USS diamond rock bit and percussion product lines, in 2004.
Throughout his career, Mr. Pope has been a driving force behind US Synthetic's move from a typical batch and queue manufacturing system to a world-class, Lean manufacturing facility. As part of senior leadership team since 2006, Mr. Pope has been instrumental in implementing Lean training and techniques at every level of the organization. These efforts helped the company receive the world's most prestigious award in 2011 for enterprise excellence, The Shingo Prize. Under Pope's leadership, the company maintains a strong focus on empowering employees and encouraging continuous improvement. This focus helped the company implement more than 32,000 employee-sponsored improvements in 2011. As a result, product innovation has increased and USS customers have been better served with improved delivery times, decreased inventory, and superior quality and performance. Lean improvements have allowed US Synthetic to grow at 23 percent annually since beginning the journey in 2005.
Mr. Pope holds a Bachelor of Science degree in mechanical engineering and a Master of Business Administration from Brigham Young University.
---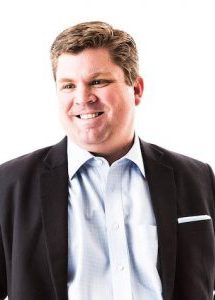 MHTN Architects
---
Brian is Vice President and K-12 Leader of MHTN Architects, a Utah based multi-disciplinary architectural firm. MHTN specializes in the innovative design of University Student Unions and Student Life Centers, Higher Education, K-12 Schools, Health Care, Commercial, and Municipal projects. Genuinely passionate about designing ideal learning environments for K-12 students and educators, he is the only Accredited Learning Planner (ALEP) in the State of Utah. Brian's commitment to the practice of designing extraordinary school facilities and creating great spaces for both learning and teaching has helped him to create some the best schools throughout the region. Recent schools include: Logan High School Reinvention, New Bridge STEM Elementary School (Ogden), and Mount Jordan Middle School (Sandy).
"I am an explorer at heart. I love exploring both the great outdoors and new cities. I am most alive when exploring Utah's back country with my family. I am strongly driven by exploring educational environments that can improve learning places and support the way students learn and teachers teach."
---
Marathon Petroleum
---
Brad currently serves as the Government and Public Affairs Manager at Andeavor for the Rocky Mountain Region. In this role, he is responsible for outreach with stakeholders, including public policy makers and community leaders in a four state region consisting of Utah, Idaho, Wyoming and Colorado. He has a vast experience in natural resource and energy issues/public policy honed by working with a wide array of stakeholders and interest groups while in the employ of former US Senator Bob Bennett for more than 13 years. Brad holds an MBA from the University of Utah and bachelor's degrees from Brigham Young University. In addition to his family, Brad is passionate about baseball, waterskiing, and STEM education.
---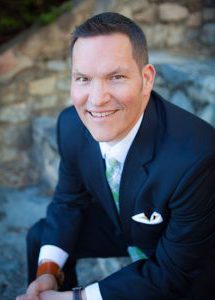 ---
Michael Grooms cares about people and loves using data and insights to help businesses make better decisions. Michael currently serves as Sr. Director, Financial Planning & Analysis (FP&A) for PAR Technology Corporation. Michael has spent his career working for companies in STEM fields. Michael worked for Intel corporation for 15 years in Finance and HR where he helped Intel hire 2,000 - 3,000 interns each year (mostly in STEM). The last eight years Michael has spent in the SaaS industry working for PAR Technology, OpenText, Carbonite, and EVault. Michael was instrumental in helping oversee the first ever Girls Who Code competition within Utah. Michael was born and raised in Salt Lake City, UT, although he and his wife have lived in four other states. He cares about helping kids and adults in the community and partners with different organizations to make a difference. In his spare time, Michael enjoys watching college football, fishing, camping, playing board games with his family and traveling with his wife, Niki. Michael holds a Master of Business Administration (MBA) from Brigham Young University and a bachelor's degree in Accounting from the University of Utah.
---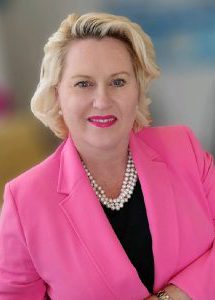 Micron
---
Vanessa Machin Perez moved to Lehi, Utah from Hawaii to launch her IM Flash to Micron career in December 2018. She joined as a Senior Recruiter before joining Micron's Global Talent Brand and Innovation Team as a Program Manager where she leveraged her expertise in digital marketing and content creation to support Micron's social media advocacy program. In September 2020, Vanessa was promoted to Senior Manager, External Relations for Micron Technology Utah and hit the ground running as Micron's liaison for government, academic, and community relations.
Vanessa has a genuine passion for meeting and connecting people to accomplish remarkable things. She is a natural at engaging with and influencing large audiences and brings three decades of unique expertise in recruiting, consulting, entrepreneurial endeavors, design, and manufacturing. She's a logistician, published author, film producer, and was an executive leader in the long-distance passenger rail industry in Australia.
Vanessa served 23 years with the Australian Defense Force with more than 19 years of service within Special Operations Command—validation for her unconventional and innovative nature. She is the spouse of a retired US Marine Corps Combat Veteran which fortifies her passion for Veteran & Military Spouse hiring and Veteran causes.
Vanessa loves the outdoors: global travel, kayaking, scuba diving, trail-running (more like walking lately!), Nordic skiing and snow shoeing, camping, and abseiling. She completed her first Honolulu Marathon at age 49, her second at 50, and she ran a half marathon after arriving in Utah. She adores spending time with husband Bill and 10-year-old son Henry. If she gets time for herself, the creative in Vanessa loves interior design, painting, writing, brand-design, inventing, and gardening.
This self-proclaimed LinkedIn Nerd is always ready to deliver career readiness, professional branding and, LinkedIn training as her 'give-back' to her community. Vanessa is fascinated by people, graphology, military history, & outer space—there is even a 2-mile crater on Mars named after her!
---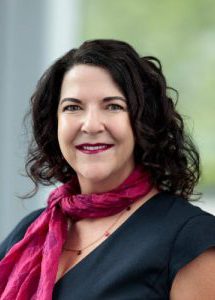 Brassica Protection Products, LLC
---
Dr. Angela Mastaloudis has more than 15 years in the dietary supplement industry where she has been involved in clinical and preclinical research as well as new product innovation.
Dr. Mastaloudis specializes in oxidative stress and antioxidant vitamins and plant phytochemicals. Her early academic research focused on topics relating to vitamins E and C and their effects on endurance exercise-induced oxidative stress. Her more recent work has focused on the effects of a variety of natural compounds on gene expression, induction of intrinsic antioxidant defenses, the microbiota, and intestinal cell health. She has also focused a great deal of her research efforts on the identification of calorie restriction mimetics and other anti-aging approaches.
Dr. Mastaloudis has published extensively in journals such as Redox Biology, Free Radical Biology and Medicine, Annals of the New York Academy of Sciences, Medicine & Science in Sports & Exercise and Aging Cell, among others. She has had eight patent submissions, 4 of which have been issued so far.
Dr. Mastaloudis' interest in the role of lifestyle, particularly nutrition and physical activity, on the promotion of health span for all individuals led to her pursuit of research into the mechanisms of these areas at the biochemical level. She earned her master's degree in Human Nutrition Science and her Doctorate in Nutrition Biochemistry and Exercise Physiology from Oregon State University where she was a Linus Pauling Institute Graduate Fellow.
In addition to being passionate about science, Angela is an avid outdoor enthusiast. You will find her skiing in winter, hiking, mountain biking, and swimming in the summer most often with her giant dogs along for the fun. Angela also enjoys volunteering with her dog Greta and Intermountain Therapy Animals to promote early reading competency and enjoyment through the READ program.
---